THE BENEFITS OF LIFE COACHING
WHAT IS SELF-GROWTH?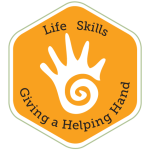 To learn to work through and overcome difficult periods
To be able to realize your destiny
To understand why bad things happen to good people and learn to overcome such situations
WHAT ARE THE CHARACTERISTICS OF AN EFFECTIVE LIFE COACH?
They own not only their experience on personal growth acquired in their life, but also their academic and professional experience in the field.
They practice high values every instance of her life, and appreciate each difficult moment that is presented in tough situations.
They can guide others to reach their highest dreams, as they have achieved their personal realization; now their only goal is to pass on their wisdom to those seeking to reach it.
They utilize effective techniques to reach the highest personal realization possible, while showing the way to break through obstacles that stand in the way of their realization.
IN WHICH AREAS OF YOUR LIFE YOU CAN WORK TO DEVELOP?
Overcome any area which represent emotional imbalance.
Repair your interpersonal relations with significant others, your children and in your employment.
Receive assistance to be able to manifest any professional or personal goal you wish to reach.
WHAT PRACTICES YOU CAN LEARN TO WORK ON SELF-GROWTH?
First of all, assume full responsibility to not give up once you have initiated your personal growth journey.
Learn to be patient with yourself.
Trust in your guide on the journey toward your self-awakening.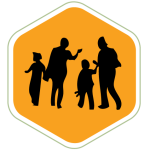 You must realize that it is not imperative to work toward your ultimate goal while continuing to live your lives without a north. However, how beautiful it is when we make the decision to take our lives into our own hands, as it is then that we can truly and deeply enjoy what life has to offer. It is also the time when we can enjoy every sunlight and sunset, even though there may be challenges as we know that those are only temporary.